Site Search
We're glad you're here!
We offer entertaining information for families (history, genealogy, spirituality) and individuals (tech, software, webcams, weather, event tickets, cult TV). Visit
the sitemap
and let us know what you think!
(Fri, 23 Sep 2016 14:41:00 +0000)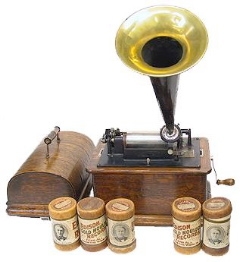 I don't understand why anyone pays for recorded music any more. Aside from shady activities like peer-to-peer sharing, podcasts and YouTube offer almost every commercial recording. I'm listening to new stuff and stuff from the days of 78 RPM, and I found two podcasts from guys who play wax roll recordings from pre-vinyl days. There is more good music than I can listen to.